Goldilocks I am not. She kept trying different sizes, and eventually found something that was just right. I've been spending a lot of time debating and playing around with
Homestyler
, trying to find an outdoor rug for our screened-in porch, and I'm stuck.
I think the ideal size would be 9 x 12, which would look something like this:
(That's a step in the lower right-hand corner, coming from the house.)
This
Restoration Hardware rug
(in brown) is my favorite out there, but the largest is 8 x 13, which isn't the right size for my space. It would be a few inches TOO LONG, so we'd have to turn it the other way.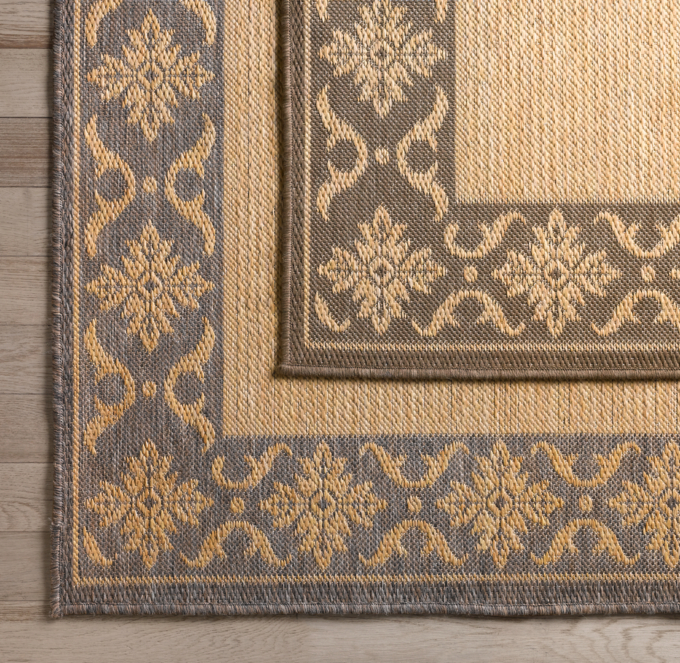 The next size down at Restoration Hardware is TOO SMALL- 7'6 x 10. I also like this one from
Ballard Designs
, which is slightly bigger than that at 7'10"x10'10", but it looks STILL TOO SMALL on our porch:
I usually find
Overstock.com
to be a great resource for rugs, and they have a few that are 9'2"x12'6", but I'm not liking any of them. This one is 9'6 x 12'9", and I might like the chocolate, but I'm afraid the brown will be TOO LIGHT, plus 12'9 would JUST fit between the step into the porch and the back wall (TOO LONG).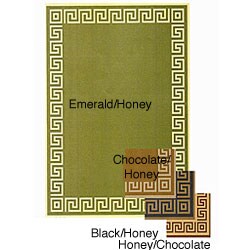 Home Decorators
is also a go-to source for me because they often have free shipping and good coupons, but their sizing doesn't work either- mostly 7'6 x 10'9 or 8'6 x 13. This one is 7'11 x 11 (slightly bigger than the Ballard Designs rug, but STILL TOO SMALL).
Alas,
Crate and Barrell
does have a few 9 x 12 rugs, but they're a little boring, and I'm not sure how they'd look.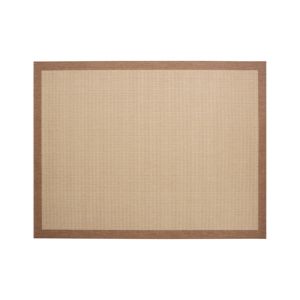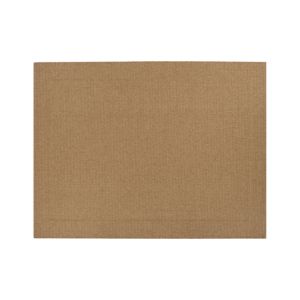 This one's on sale.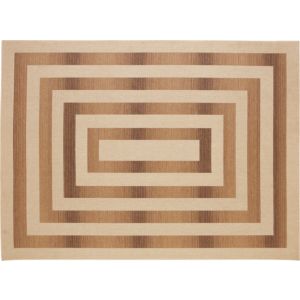 What do you think? Should I go for the TOO SMALL 7'10"x10'10" from Ballard Designs, or the 9x12 Crate and Barrell sale rug above? If neither, I'm open to suggestions as to where else I might look. I wonder if carpet stores cut custom sizes of outdoor rugs....